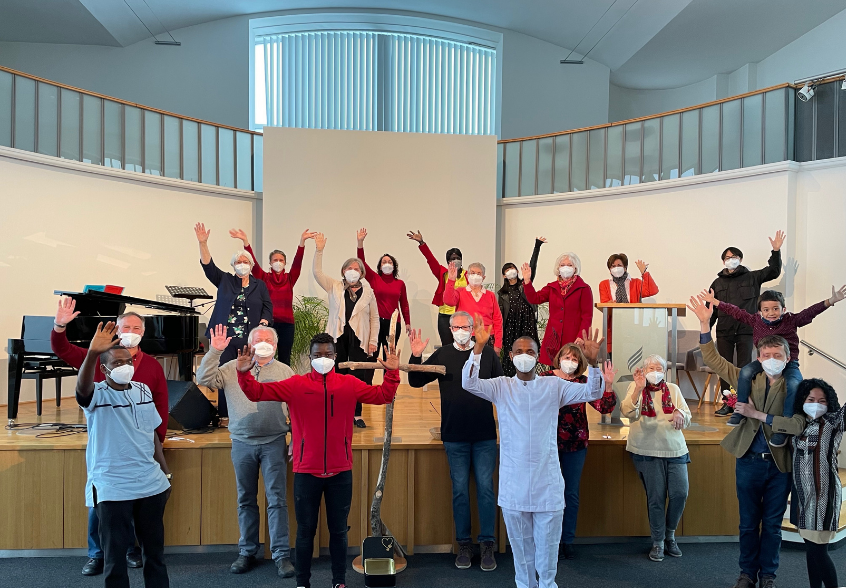 Welcome to the Salzburg International Christian Church!
NOTE: SEPTEMBER 25. CHANGE IN SUNDAY WORSHIP!!!!

Instead of worshiping at 11:00 on Franz-Josef-Strasse, we will meet at 10:00 am in the park across from the Kongresshalle near the entrance to Mirabel Garden.

This will be an Ecumenical Worship Service in which 5 churches will be participating. Kathy Bartlett will be singing, and Pastor Jeff will read scripture.

PLEASE MARK YOUR CALENDARS!
The Salzburg International Christian Church is an ecumenical, international congregation of Christian believers. We welcome everyone who wishes to learn more about Jesus Christ and to join us in fellowship. Our church is part of the Evangelical (Protestant) Church of Austria. With other congregations of this denomination we have roots in the Augsburg (Lutheran) and Helvetic (Reformed/Presbyterian) traditions. Read more about who we are and about the history of our church.
We worship in English every Sunday at 11 am. There is also a Saturday evening prayer meeting at 7 pm. See our upcoming Church events for more details.
SICC is shepherded by Pastor Jeff Lampl and his wife Kathy.
Our church services are held in the Chapel of the Seventh-Day Adventist Church, Franz-Josef-Straße 17, Salzburg. See directions.
As a church we are dependent upon the generosity of members and friends for our financial support. For more information see support