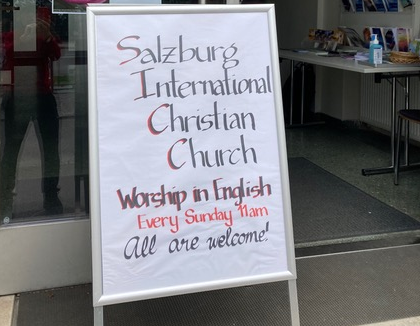 Participation
Please join us! See our Upcoming services
Prayer
We believe that prayer is essential and that all things are possible through prayer. We welcome your prayer support for our church.
Funding
As a congregation we are dependent upon raising our own financial support to keep being about our Father's business… in our life together and in our life outside our chapel doors.
We welcome any and all donations.
Name: SICC – Salzburg International Christian Church
Bank: Volksbank Salzburg
IBAN: AT90 4501 0000 0010 6849
BIC: VBOEATWWSAL